Vogel Ross has four senior consultants. Founding partners, Duncan Ross and Peter Vogel manage technical and industry projects. John Blair offers both business and technology consulting and provides a direct link to Silicon Valley. Roger Dickeson offers both business development and capital raising experience to the team.
Duncan Ross - CEO
MAICD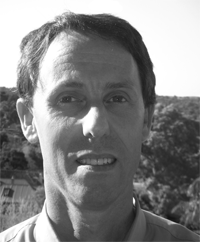 Duncan Ross has been described as a serial entrepreneur, having founded and grown a number of companies over twenty years. With a current focus on new media, he was listed by Ad News as one of TV's fifty "movers and shakers" for 2006, a period in which he was also CEO of the fledgling IceTV Pty Limited during its battle with the Nine Network.
Qualifying in electronics and radio after graduating college, Duncan switched careers to study marketing and management while establishing a number of businesses that grew into multi-million dollar companies.
Duncan's twenty years of commercial and technical experience ranges from consumer electronics and electronic information security to financial media including co-founding one of the world leaders in wireless financial information systems. This experience includes negotiating technology licence agreements with multinational companies and establishing joint ventures in regions ranging from the Middle East to Asia and Europe.
Career Highlights:
Negotiated and executed multi-million dollar technology license agreement with Reuters PLC (London) for wireless financial information delivery system
Managed sales and deployment of cutting edge information delivery system in over 20 countries globally
Negotiated and executed unique technology sharing venture with NEC
Managed award-winning businesses gaining two Australian Design Marks, one Australian Design Award and an induction into the Australian Technology Showcase
Negotiated a multi-million dollar emergency services products supply contract for the Dutch government
Peter Vogel - Creative Technologist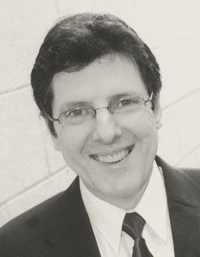 Peter Vogel is a creative technologist with a unique career, combining extensive domestic & international business experience, expertise in intellectual property and pure technical talent.
Peter moves easily from vision and strategy to design and implementation. A track record including successful commercialisation of revolutionary inventions has earned world-wide recognition and respect. Peter's proven ability to find elegant solutions to the most complex challenges and to identify emerging business opportunities and trends has earned him a number of awards, including the Advance Australia Award and an Export Development Award.
Career Highlights:
Co-founded Fairlight Instruments Pty Ltd, developing the world's first sound sampling electronic musical instrument. Managed a team of up to fifty hardware and software engineers during 14 years at Fairlight.
Founded Right Hemisphere Pty Limited which conceived, patented and developed a number of novel technologies in the fields of information technology and electronic entertainment. Successfully executed the design cycle, from idea to finished product, for Telstra, Aussat, OKI, Motorola, Vitalcall and many others. It was also during these years that much of the development towards IceTV took place.
Over a 15 year period, developed IP and patents in New Media, some of which were subsequently bought by the IceTV group. As IceTV's CTO Peter managed the team which developed Australia's first subscription based electronic program guide (EPG) for television, including the ability to remotely instruct digital video recorders to record content using mobile phones and internet browsers.
John Blair - U.S. Associate & Technology business strategist BSc Elec. Eng. (Hons), MBA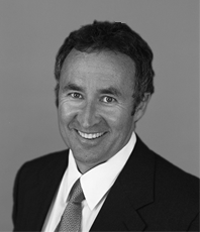 Based in California, John Blair combines his experience as an entrepreneur and software engineer to work with clients on business challenges and opportunities that require a deep understanding of the underlying technology.
John has successfully taken a number of his own projects from concept through funding and startup to commercialisation. Drawing on this experience, he works with early startups developing business, technical and venture funding strategies.
As Partner of the McKenna group and Senior Associate at Booz, Allen and Hamilton, John was a senior advisor to leading technology companies.
John has advised on technology, business, marketing and engineering strategy with a focus on data communications, networking and Internet software. He also advises some of the world's largest technology companies in matters of antitrust and intellectual property litigation.
John has a Bachelor of Science in Electrical Engineering, Magna Cum Laude, from the University of New South Wales, and an MBA from Stanford University. He has authored numerous papers on technical and commercial aspects of the Internet, broadcasting and consumer electronics.
Career Highlights
Conceived and managed Kenamea, an infrastructure software company that pioneered the use of event-driven Web communications to transform user experience and productivity, now standardised as Web 2.0.
Delivered Kenamea over 20 enterprise customers, including a major distribution relationship in Japan
Created and led technology strategy for a major mixed retail / accommodation / entertainment development planned for New York State
Sole outside member of a CEO-appointed business strategy reassessment taskforce for a Fortune 50 computer systems vendor
Developed business plan leading to major venture capital financing round for several leading Java server companies
Developed enterprise new market entry plan for a major Japanese established software company
Founder and VP Engineering of Hypertec Pty. Ltd., one of Australia's most successful computer product design and manufacturing firms, and a major player in the Australian IT marketplace.
Roger Dickeson – Strategist DBus. (Monash); Grad. Cert. Bus. – International Trade (Deakin)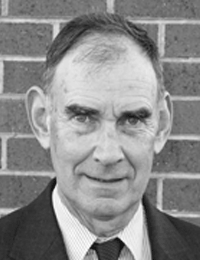 Roger has spent his career in the SME business planning and development field. Since the 1970's he has worked as a consultant, adviser and practitioner in franchising and licensing, both for consulting firms including IF Consulting, Franchise Developments, Bass Group and Deacons, as well as in his own consulting practice.
On nearly all client projects, the underlying objective has been to guide an emerging small business along the path to expansion and growth. Inevitably, this involves financial, legal, structural and marketing planning – and in all cases working closely with the proprietors and management teams.
More recently, Roger has applied the same business development experience to companies seeking to raise expansion capital, either by attracting private investors or by positioning the client company on a capital raising platform, such as ASSOB.
Career Highlights
Developed many of Australia's earliest and most influential franchise systems whilst project consultant with IF Consulting Group, including such famous brands as Capt'n Snooze, Athletes Foot, Angus & Robertson and Guardian Chemists.
Managed the consulting team at Franchise Developments, at the time Australia's leading franchise consulting firm.
Opened up the China market to a number of innovative Australian technology companies, notably in the waste water treatment industry.
Project managed the successful listing of an emerging hospitality group on the ASSOB platform. Once listed with ASSOB, the company achieved its capital raising objectives in record time and set a new benchmark for expansion marketing with ASSOB.
Has project managed capital raising endeavours for companies as diverse as property marketing, publishing and retail franchising.